1U Structure
With the ease of assembly and durability in mind, our 1U CubeSat structure has been designed with optimized parts – light and robust.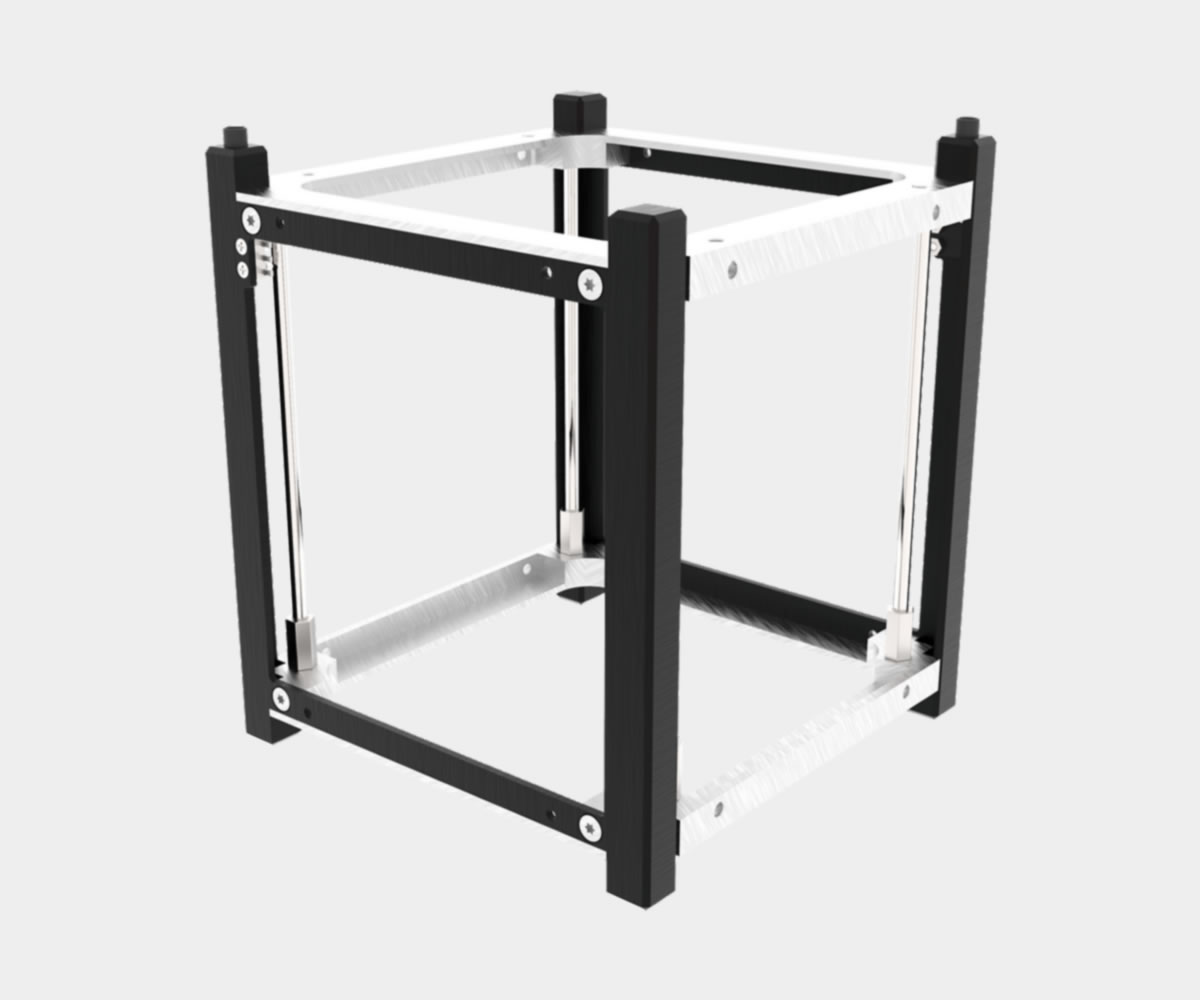 Highly modular design
Multiple PCB size support
Dual kill-switch mechanism
Detachable side panels
Parameters
Value
Unit
Configurations
Size
100 x 100 x 100
mm
Mass
150
g
Material
Alumium 6061
–
Number of Parts
16
pieces
Interfaces
Pod
ISIPOD, QuadPack, NovaPOD
–
Rail
Rail Hard Anodized
–
Because each mission requires specific sets of customization to its structure, there are no "standardized" customization options. Please contact us so that we can develop a CubeSat structure tailored for your mission.
3U Structure
Robust 3U CubeSat structure designed for durability and ease of assembly
6U Structure
Robust 6U CubeSat structure designed for durability and ease of assembly